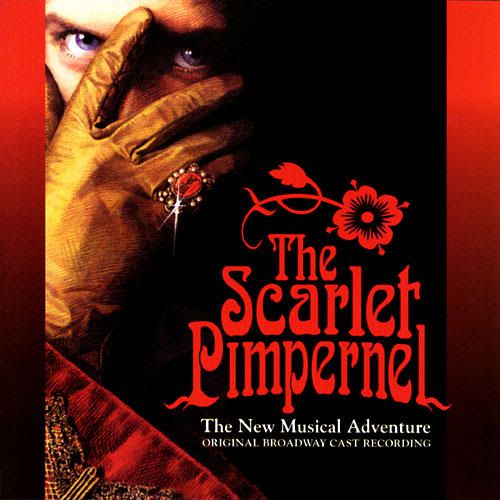 Music:
Frank Wildhorn
Lyrics:
Nan Knighton
Album Info:
Cast Albums
Buy:
Amazon
|
Barnes & Noble
|
Musical-Shop
Cast:
Percy Blakeney - Douglas Sills
Marguerite St. Just - Christine Andreas
Chauvelin - Terrence Mann
Armand St. Just - Gilles Chiasson
Simply put: AMAZING CAST ALBUM EVER! The cast, the orchestrations and did I've ever mentioned
the cast
? Douglas Sills is utterly fabulous as Percy. He has a lot of funny moments on such gems like "The Creation Of Man" but his voice is simply amazing in "Prayer", "Into The Fire" and "She Was There". Christine Andreas is a wonderful Marguerite and her duet with Sills in "Believe" is beautiful since it's the one song I wished it wasn't removed from the score during it's *many* incarnations though the Halle cast did kept the song however (part of me wished this song was in the Takarazuka version but that's for another time *wink*). Terrence Mann is simply *amazing* as Chauvelin and his "Falcon In The Dive" and "Where's The Girl?" is sublime. I also love "The Riddle" in which Terrence, Andreas and Sills create instant chemistry in that song. I can never imagine anyone other than Terrence singing "Every Judas once loved a Jesus" or just the Chauvelin lines in general XD. Perhaps the shining jewel on this recording is the original version of "You Are My Home" in which is sung in act two by Marguerite and her brother Armand while in the prison cell. I believe this version is probably the best version of that song recorded (though the 90s part of me also loves the Linda Eder and Peabo Bryson version as well XD). I also love how the chorus grows in the duet as well. The ensemble numbers are utterly hilarious but so much fun in such numbers as "The Scarlet Pimpernel" and "They Seek Him Here".
This is also the
only
recording to have such gems like "Vivez"(which turned into an underscore after the wedding song), "Only Love" (in which is moved to Frank's other show "Rudolf"), and it was already mentioned that you also have the original wedding song "Believe" along with it's reprise in the end.
Overall, probably a good purchase via Barnes & Noble in which I've also snagged the London Revival of "Joseph And The Amazing Technicolor Dreamcoat" with Jason Donovan in the role.